'Get Some' Homebrewed IPA Beer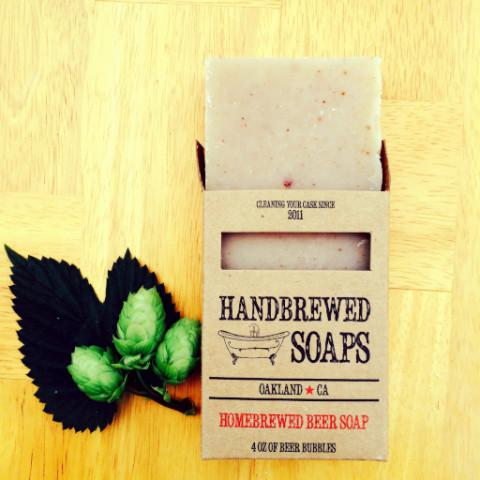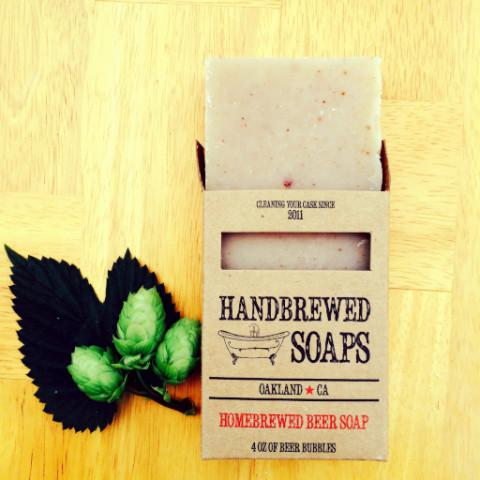 'Get Some' Homebrewed IPA Beer
Named after the fact that when my husband washes with this IPA beer soap, everyone is happy!!! (Wink, Wink )The scent can be described as musky and woodsy with a floral scent. All I know is I can't keep my hands off of him! But that's just me! Cascade hops are added for texture!
This bar has a great lather and won't leave your skin feeling dry. Don't worry though, you will not smell like beer after you use this soap!
If you like IPA beer soaps, check out our IPA Lover Soap Collection.

Our home-brewed beers soaps are made from many different styles of beer, including wheats, ales and stouts (depending on what my husband decides to brew). Each beer gives the soap a unique character including color, scent, and texture. They have a rustic look!
Made in small batches in Oakland, California
Made with home brewed IPA, Olive Oil, Coconut Oil, Sustainable Palm Oil, and Ground Hops
Fragrance free with a subtle hint of hops
Hops Used: Cascade
Yeast Used: Bavarian Wheat
Cleans without the added chemicals and will not take away the essential oils in your skin
Hops contain poly-phenols with anti-bacterial, preservative effects
Also contains skin-softening and exfoliating amino acids
Please store this soap out of water when not in use so that it does not become soggy